1994 Chevy S10 327 V8 Show Truck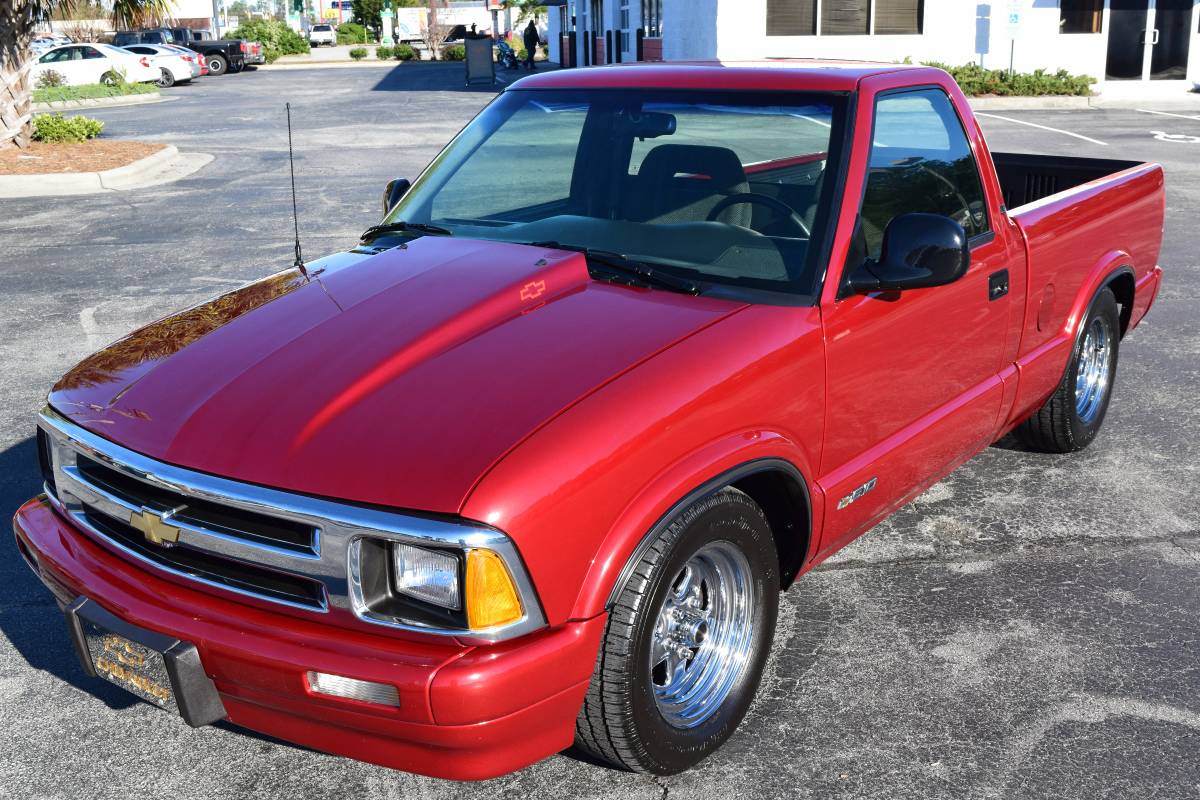 This STREET LEGAL, pretty, fast, and loud hot rod Chevy truck was professionally custom built using only the very best parts/materials available.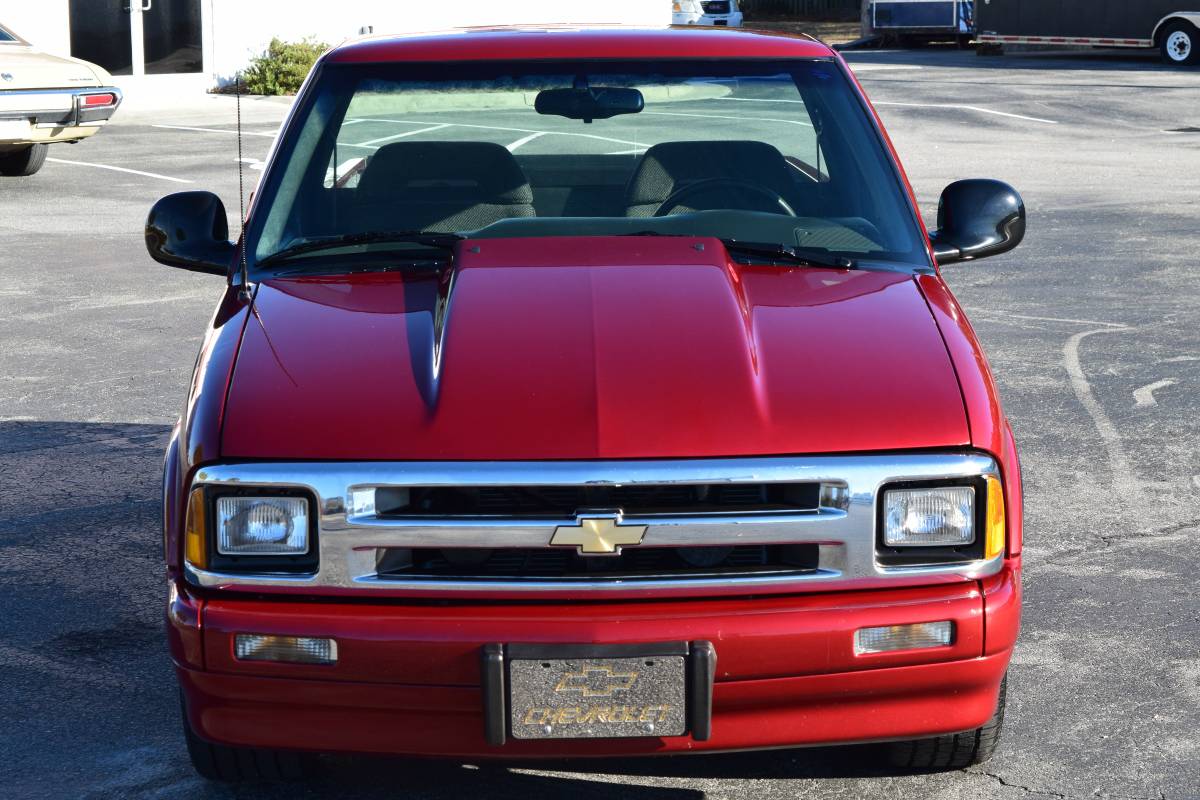 No expense was spared. This truck needs nothing and is ready for the road or track! Recent tune-up and upgrades.
Street legal, passes inspection. Runs perfect on premium pump gas.
Appeared in many car shows with strong audience appeal.
Approximately 4000 miles since build was completed, 64,527 original miles.
$12,000 Joe Burgess, Jefferson, NC, paint job including the firewall and under the hood. Chassis and under-body paint. Close to a show & street perfect paint job.
All exterior trim was replaced with show grade pieces.





Undercarriage looks new with chassis lowered 3 inches (front-spindles; rear-blocks), but does not ride bumpy, is a pleasure to drive.
The interior is stock original and like new.
Professionally rebuilt $11,000 1963 Corvette 327 V8 375 HP by Mike Stanley, Wilkesboro, NC, is very strong. 1967 Chevy Camaro heads 350 11.5:1 compression ratio, 1.94/1.50 valves, chamber 76cc, Comp Cams Kit valve train w/mech lifters, stock OEM 1963 Corvette crankshaft and piston assemblies.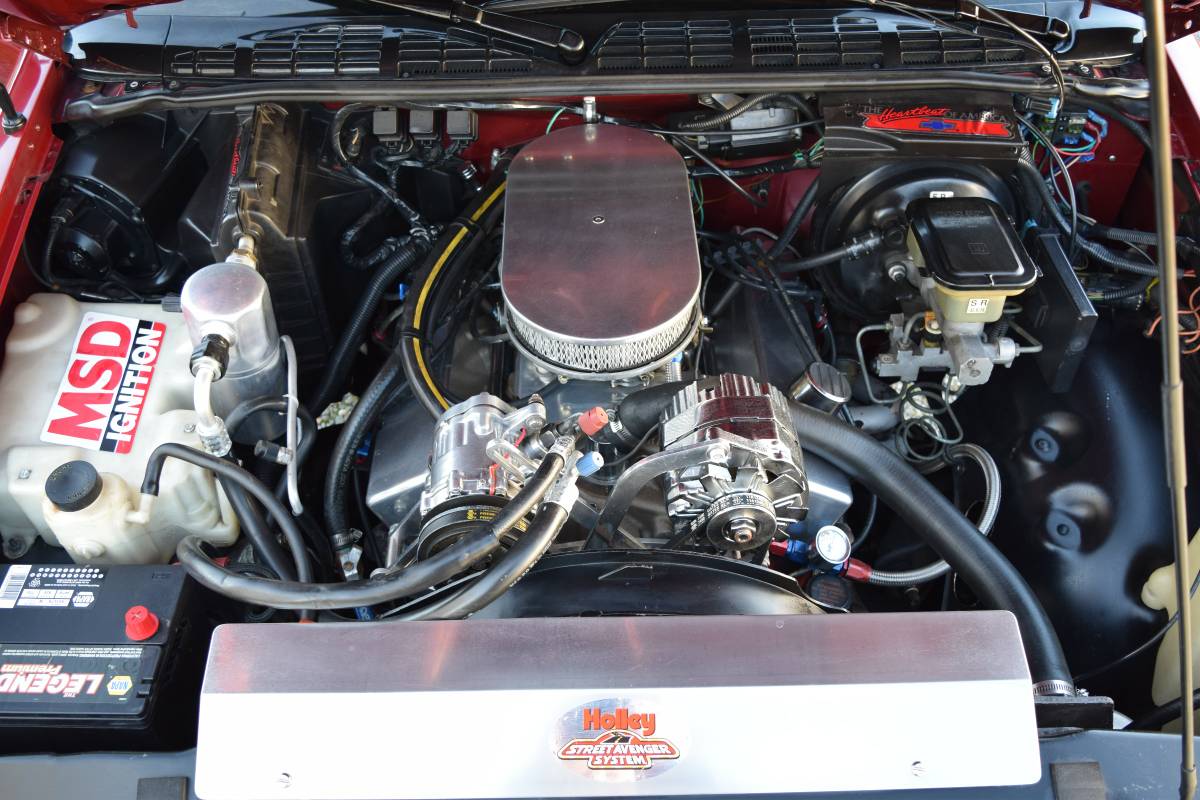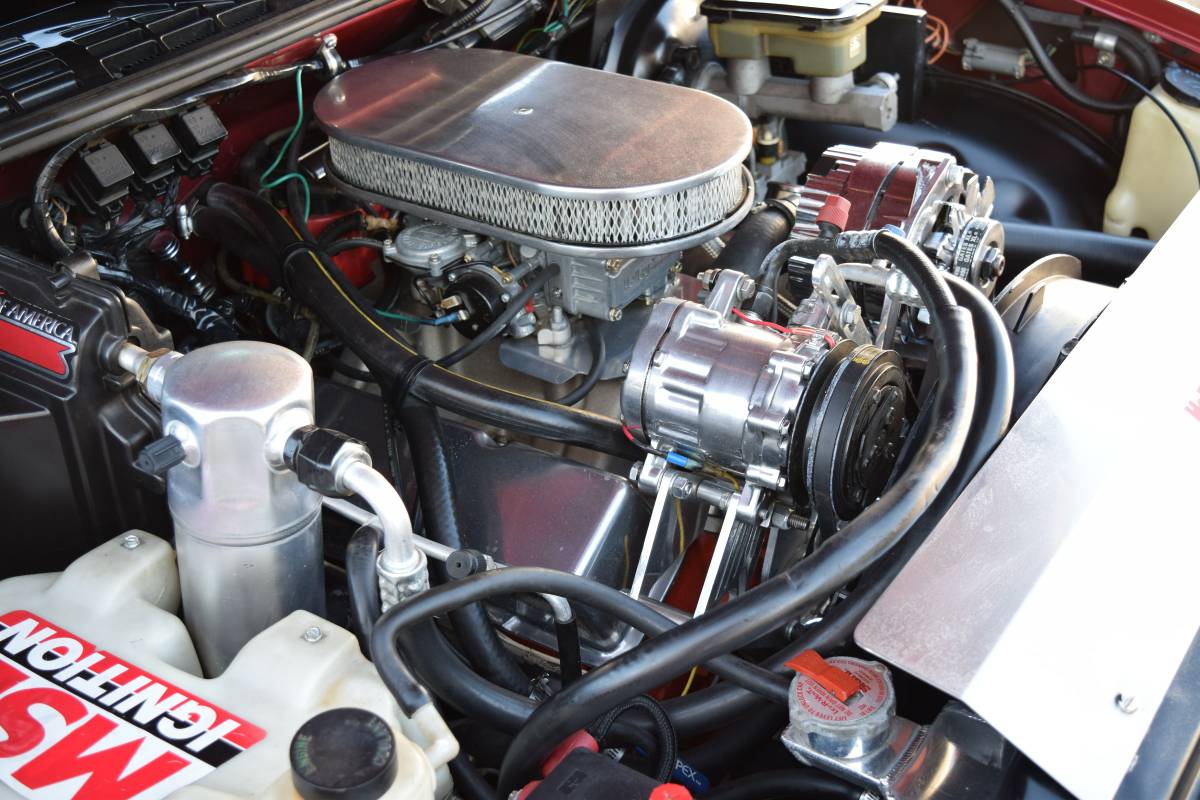 Extremely high quality Race Tech 3-speed GM Turbo 350 automatic trans with new tailshaft seal and precision shift adjusted B&M StarShifter.
New Edelbrock 1406 600cfm 4-bbl carburetor on Edelbrock Performer RPM high rise manifold, Holley heat shield kit, Holley Red R-801 electric fuel pump, thick core Ron Davis aluminum radiator with 2 auxiliary electric fans, MSD StreetFire 8362 ignition system.
Great sounding with Hedman Hedders and custom built Cape Fear Muffler exhaust by Jeff Baird with Flowmaster mufflers and JB cats.
Bilstein B6 4600 shocks, Richmond Gear EXCEL 7.625 inch 10-bolt 3.73 Differential
Chromed valve covers, alternator, AC compressor.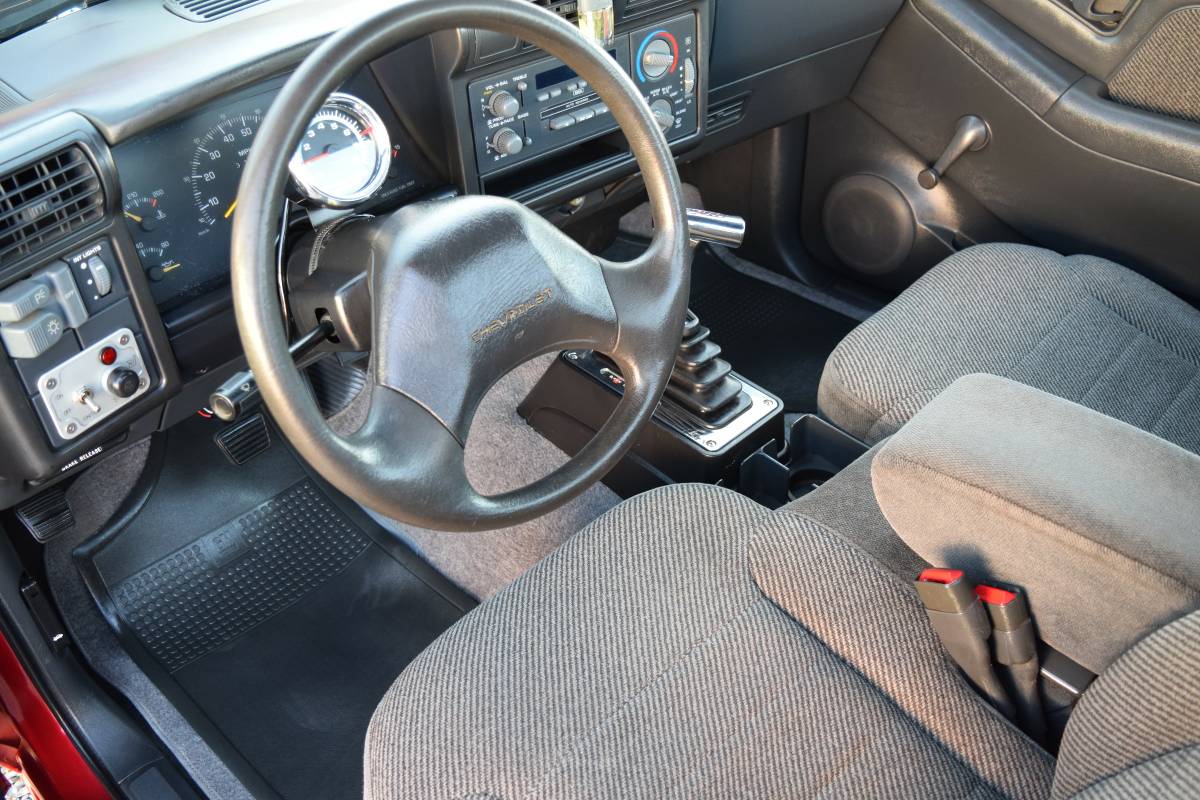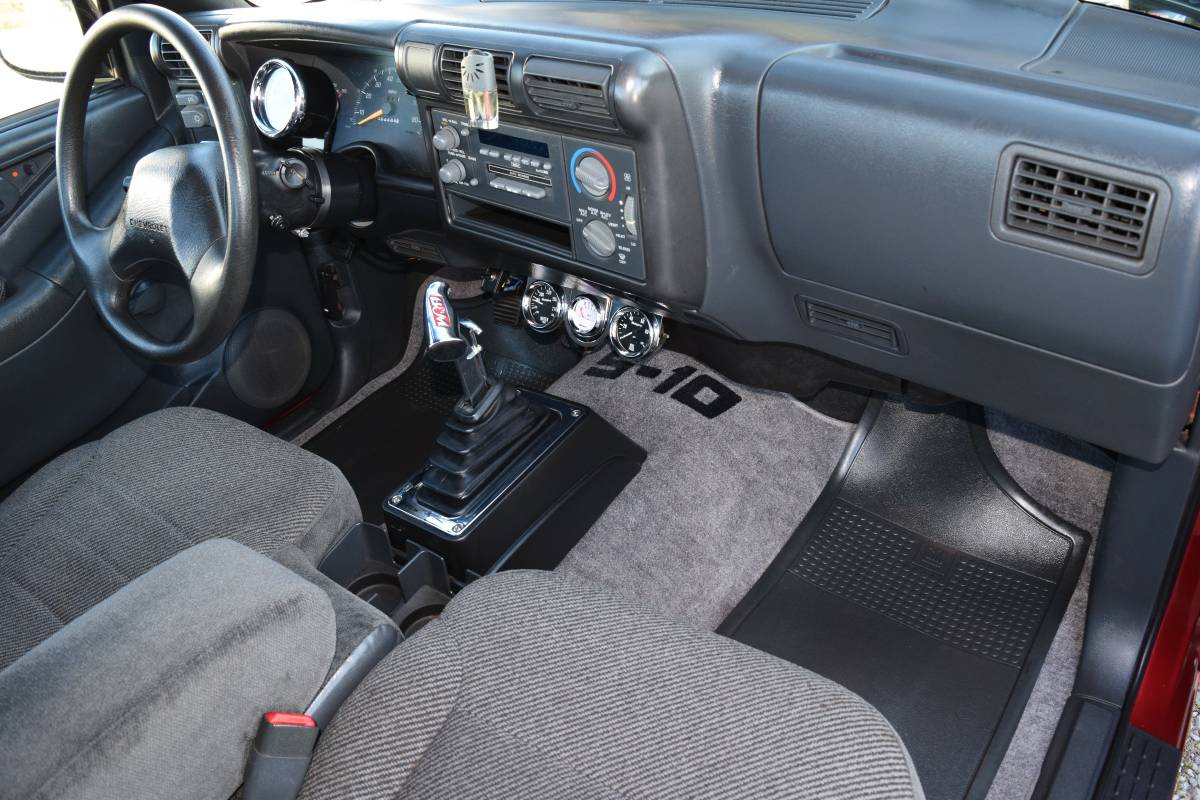 SunTach, GM calibrated electro-mechanical speedometer, voltage, temp, oil pressure gauges.
Push button start; elec fan & ac compressor switches; stock S-10 dashboard.
AC/Heat works correctly with stock heater box and controls, compressor switch.
Cragar 15" chrome rims do not have a scratch, period correct classic style.
BF Goodrich tires are new, 235/60/15 front, 255/60/15 rear.
Stock power steering and power brakes, all perfect.
Factory radio works perfectly, power efficient manual windows and door locks.
GM name brand bedliner is in new condition.

Back To Top